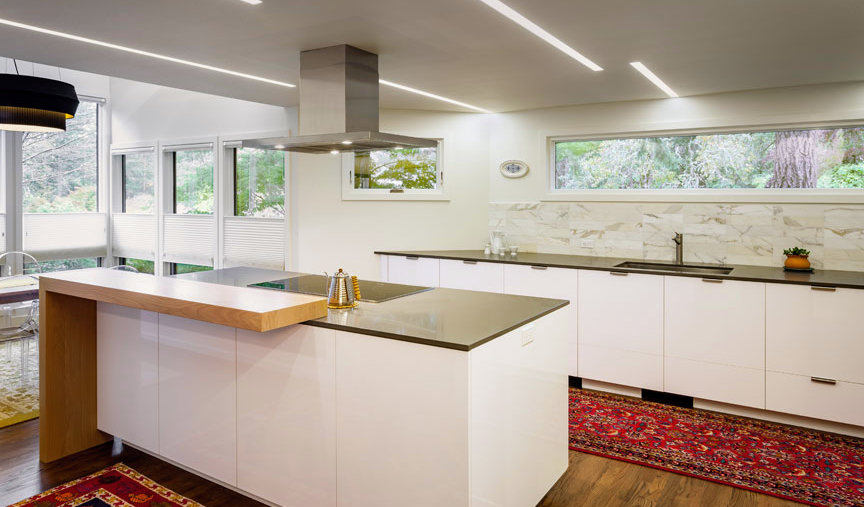 Before Photos:



This lovely home has had regular updates over the years and transforms beautifully. We began working with these clients years ago when we first remodeled their living area.
Their current "house dream" was to remodel the kitchen. They worked with bright designlab – a firm out of Portland. Bright design lab had innovative ideas to make the kitchen seem larger and brighter without removing the walls.
The goal was to remodel the kitchen to feel contemporary and clean with a flow to the lines and traffic pattern. We oriented the island differently and moved the fridge to allow room for lots more counter space and functionality. The flush-mounted LED linear lighting along with the added windows illuminates the area. The appliances are hidden with cabinet fronts.
We look forward to the next phase of Collaboration Celebration!
Project Gallery: