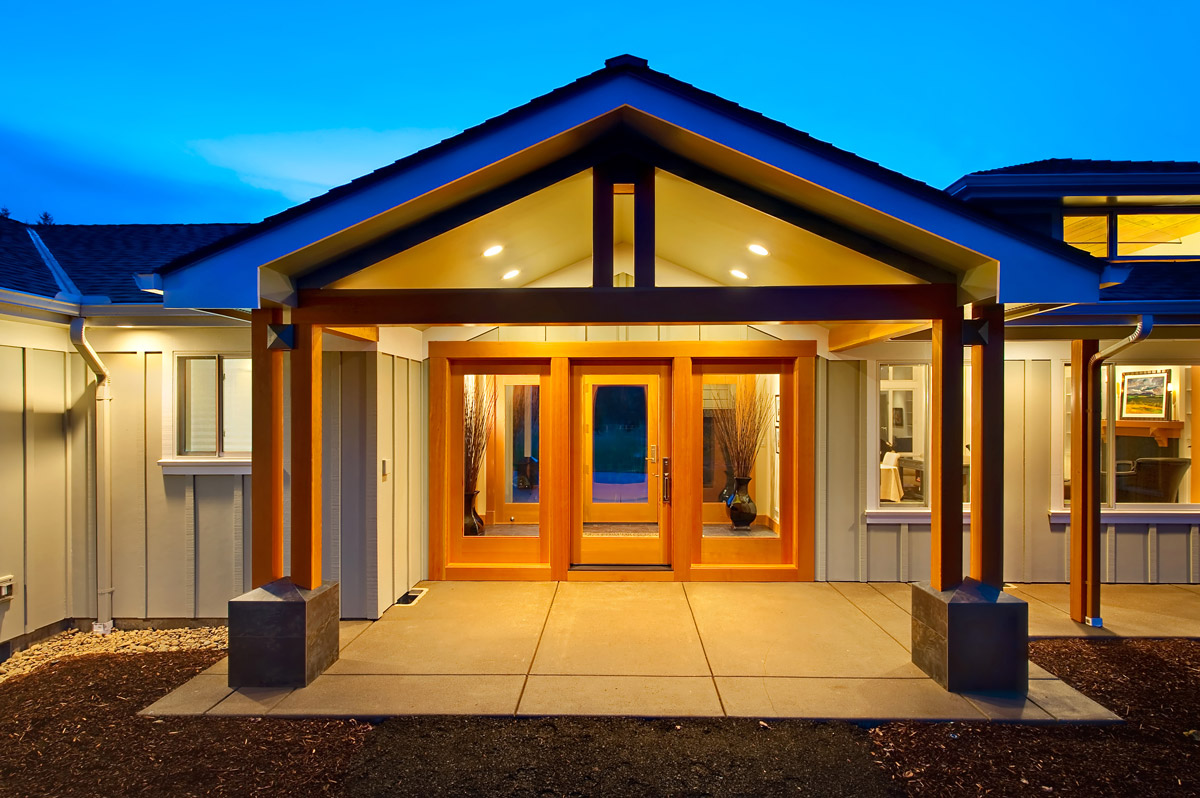 Before Photos: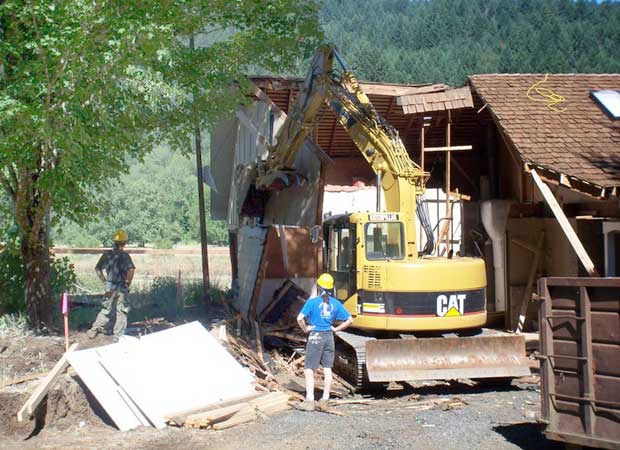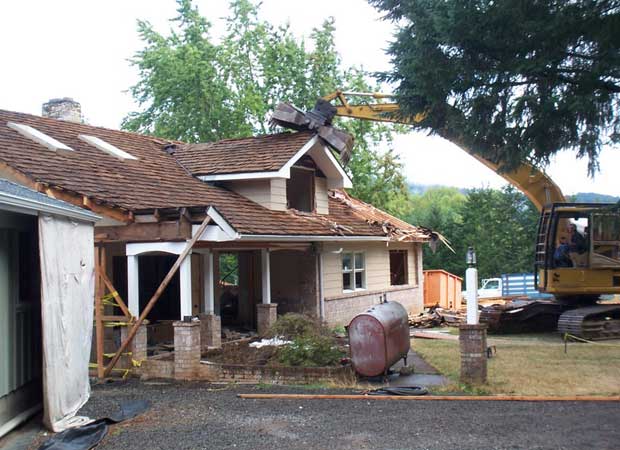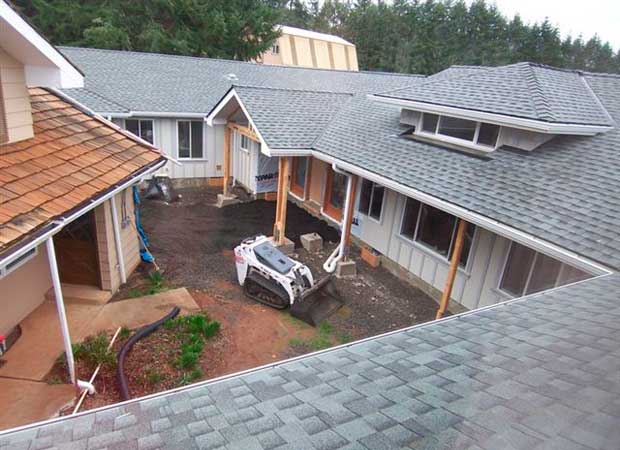 Achievements
The house flows and blends into the same plane as the field it rests on. Having moved only 20 feet from their old location, the homeowners are enjoying a much greater awareness of the wild flora and fauna that surrounds them.
90% of the house is on one level with doorways and cabinetry designed to accommodate the various stages of life, including wheelchair accessibility.
Exquisite wood working details – from ceiling paneling made from salvaged Columbia River boom logs, to one-of-a-kind trim detailing, to cabinetry that has the considered intricacies of a ships cabin.
The lighting, both inside and out, puts state-of-the-art technologies to work. It yields layers of understated illumination that can be modified to fit any mood or purpose.
A floor plan and a general feeling to all the rooms of comfortable perfection.

Finally and of great importance to the environmental sensibilities of both the homeowners and W. L. Construction, we were able to salvage 90% of the old house and recycle the remainder.
​Credits
Great appreciation and credit must go to:
Ham / Mock & Associates, Inc. – Landscape Services, Corvallis
Nicholas Russo – Renaissance Remodeling, Design & Restoration, Eugene
Wendy Beck Nichols – Interior Designer and Owner, Corvallis Floor Covering, Inc.
Premier Electric, Corvallis – Rob Bloom, Owner
The vision and patience of the homeowners
Project Gallery: