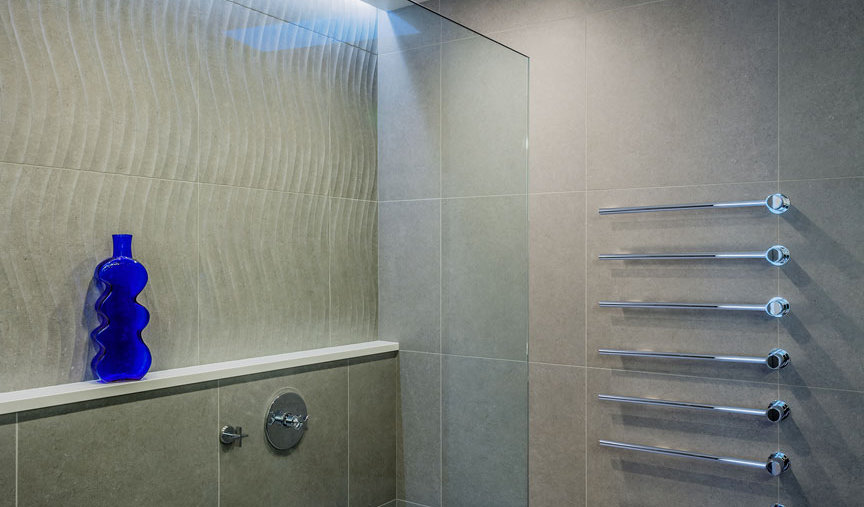 This is a unique-incredible home situated in Northwest Corvallis. The original architect used an interesting design when building the house around one main post and the home owners have done an amazing job at keeping that unique feel as they update their home.
The original bathroom had potential but needed a design plan to create a functional elegance. The original bathroom was a bit dark, had tight spaces and the tile was awesome – but outdated. (Sorry we didn't get any "before" photos – we were on task to get started.)
The team was assembled (including our clients) and we brainstormed some great ideas. We created intricate lighting to highlight a few of the features, and moved some walls to open spaces and allow in more natural light. The cabinets, countertops and floor were all designed to keep the natural feel of the home but also look contemporary and fresh. If you've looked at the pictures, you've noticed the shower – the ultimate shower. The tile work (done by Loza Tile) is flawless and seemless. Combining the tile work, shower fixtures and heated towel racks with the glass wall – the area feels so much more open and light.
Gorgeous!
Project Gallery: