We've Got Style & We're Not Afraid to Show It!
But beyond style, the nuts and bolts of completing a smooth, timely and cost effective project are of utmost importance.
While aesthetic value drives everything we do, budgets and timelines are thoroughly developed at the onset of a project and adherence to them is a matter of pride for us.
We understand that these relationships are the glue that hold a successful contracting business together and offer our customers the greatest value.
W.L. History
W.L. Construction, Inc. began in 1979. It started out as a little construction company and has continued to grow over the years into a bonded group of people that can build your dream spaces. Lars began working for the company in 2000 and continued to work with the team for years. He loved the values and integrity that stood beside the company so much that he and his wife decided to take it over and continue its greatness.
Our People
Ours is a long-standing crew that makes every project a physical reality. They share the owner's values of beauty, quality, and service as do the subcontractors we like to work with.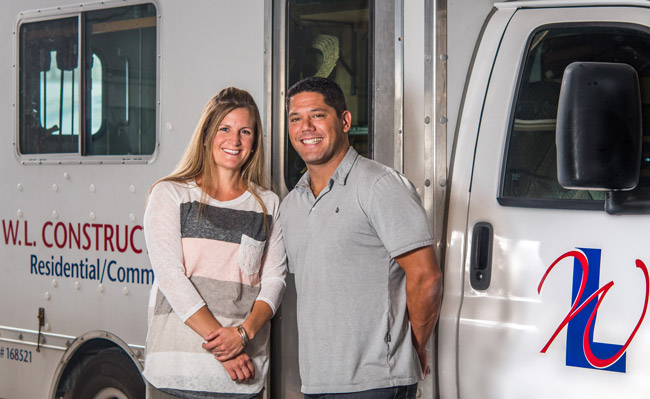 We just love to strive for Greatness — creating Great spaces, a Great work environment and Great relationships with employees and clients!" – Lars and Cressa Campos