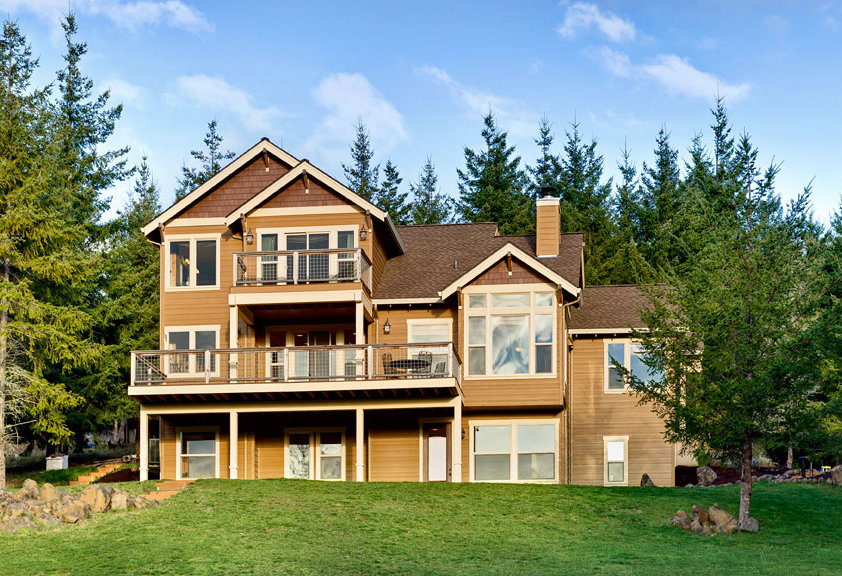 This custom built, craftsman style home has a view from every room. With some extra attention to detail we were able to situate the house perfectly on the land allowing for all seven rooms to sneak a peek at Mary's Peak.
The clients were focused on adding a simple look to the finished product and putting extra emphasis on the structure and energy efficiency. With their desires in mind, we tweaked the original house plans to allow for a more efficient house and one that would age gracefully.
Collectively, we decided to finish the house with products like: cork flooring, stained concrete, bamboo flooring and some natural stone products that would withstand wear and tear but are also earth concious.
This home most certainly brings nature into full view.
Project Gallery: