Whether you've recently purchased a home and want to remodel the kitchen, or it has been years since you've had work done to your home's kitchen and you're ready for something new, there are several exciting luxury remodeling options that will have your kitchen looking its best.
When you've made the decision to remodel but don't know where to begin, make sure to explore a few luxury kitchen options that include a classic kitchen look with neutral colors, something a bit more modern or a craftsmen kitchen that features real wood.
Between these three luxury kitchen types, you're sure to find something that matches the look and feel of your home and something that your family and friends will love spending time in.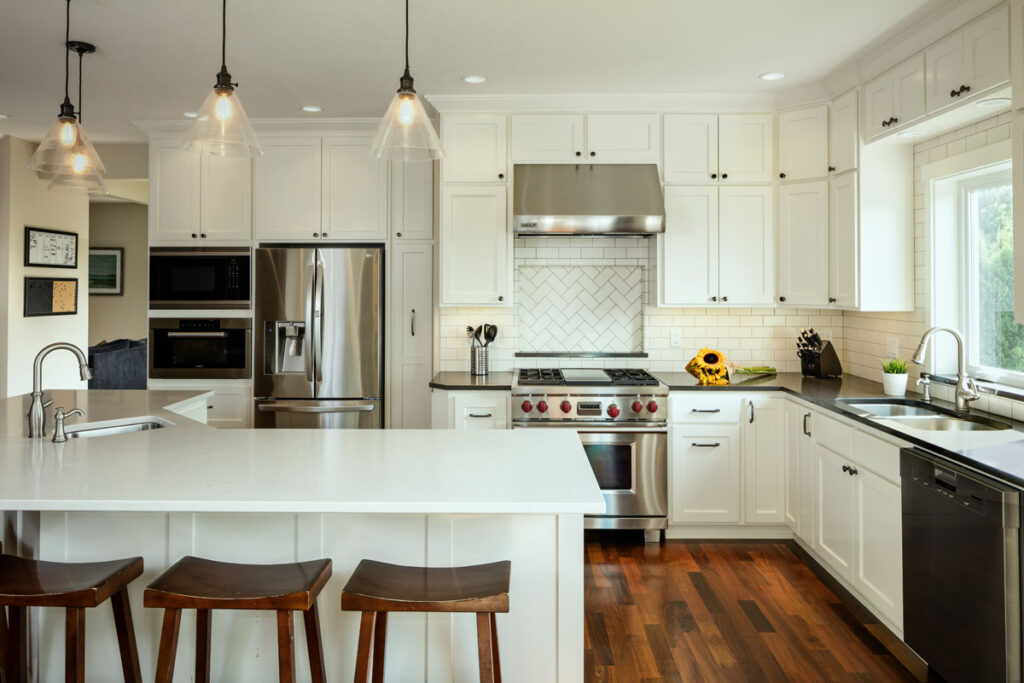 Go for the classic
When you choose a classic kitchen for your remodeling project, you'll be getting something that has the timeless feel you desire while also having fresh elements for a truly unique space.
Classic kitchens often feature white or neutral colors and don't go over the top with architectural details. Classic countertops will typically be black granite or quartz, white marble depending on your design preferences.
Another common feature of a classic kitchen is white "subway tile" which goes great with the white cabinets and white marble countertops.
Think modern
If your design preferences are less subtle, a modern kitchen is for you. Modern kitchens are great because there are really no set rules for how they should look.
The color palette you can choose from for cabinets and other features is expanded and you can choose from a wide range of countertop materials, backsplash designs and more.
As the name suggests, you can add modern-looking cabinets, unique islands with a wide range of designs, pull-out drawers that can store cold drinks and many more modern features.
Choose a craftsmen kitchen
Craftsmen kitchens are a popular luxury option for those going for a more natural feel in their kitchen.
Cabinetry, drawers and islands are typically made from real wood in a craftsmen kitchen, with muted countertops that blend well with the wood.
Similar to a modern kitchen, craftsmen kitchens will typically feature more unique backsplashes and you can get a bit more creative with the way your islands are designed.
When you're interested in a luxury kitchen for your home, we ask that you call on our experienced remodeling team at W.L. Construction, Inc.
Since 1979, we have provided luxury kitchen remodeling services for homeowners in Corvallis, OR and the surrounding areas and will be happy to give your kitchen any of the above designs.
Whether it be a smaller remodeling job are a complete tear down, we promise to provide you with a kitchen you'll love. To learn more about all the services we provide, give us a call at 541-738-2602 today.