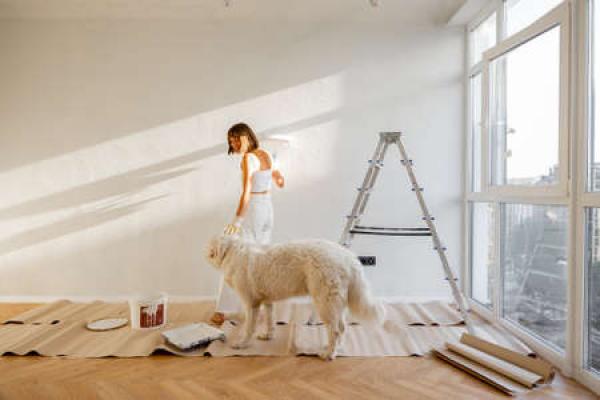 We're merely days away from entering a new year. While we're all enjoying the holiday season, a new year will mean new projects in your home. If you're considering remodeling in any way, you're likely weighing your options when it comes to new colors.
Deciding on a new color can be a difficult process. After all, you're going to be looking at your walls for years to come, you need something that's going to stand the test of time. Plus, you don't want to use a color that's already gone out of style. You may want something that's in style this year. If that's the case for you, here are a few color trends for 2023:
Vibrant Orange-Red
Many believe orangish red colors will be a major factor in homes across America in 2023. In fact, Benjamin Moore has named Raspberry Blush its 2023 Color of the Year. It's a saturated orange-red color that's similar to something you would see in a sunset. It's a loud color, drawing plenty of attention, but also a warm one, offering comfort.
Warm Neutral Colors
If you dig simplicity and want your home – or just the part you're remodeling – to have an understated nature, warm neutral colors are for you. These basic colors such as white, beige, gold, and tan can be incorporated into any design style. So, if you want to switch things up in a year or two in a given room, you might not have to repaint. This is part of the reason Behr named Blank Canvas as its 2023 Color of the Year. Suffice it to say warm neutrals are in.
Beige Blush
If you're going for a cozy and inviting feel, a beige blush may be for you. Sherwin Williams has named a beige blush color – Redend Point – it's Color of the Year for 2023. The color has pink undertones and is meant to represent both warmth and empathy.
Looking to remodel your home in 2023? WL Construction is the place to call. We can help you with the design before completing the construction work as well. Call 541-738-2602 today for a free consultation.