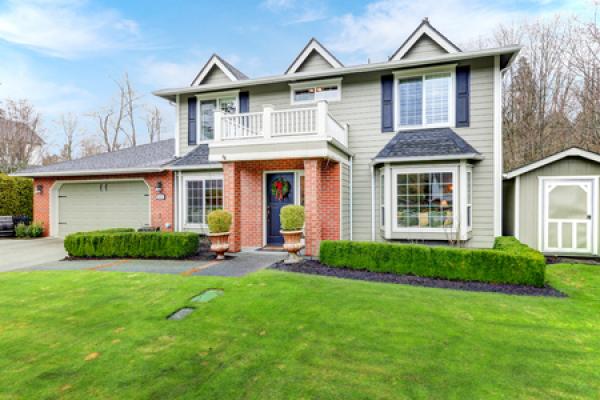 There are nearly 70 million occupied single-family homes in the United States as of 2020 and many more that sit vacant. With so many homes and more built every year, there are certainly quite a few styles of home to choose from.
If you're looking to buy or build a home, you'll likely want to do some research beforehand to determine what style of home suits you best as there are key differences among them. Here are a few of the most popular home styles.
Ranches
Traditional ranch-style homes remain the most common style of home build in the United States. They're defined by their simple floor plans and attached garages. They may seem like a basic build, but they offer tremendous opportunity for expansion in the future.
Colonials
This traditional style of home has actually evolved quite a bit over the centuries. Colonials tend to be at least two stories tall and often have brick facades. They're known to have kitchens and living rooms on the first floor and bedrooms upstairs.
Craftsman
This style of build dates back more than a century but has begun increasing in popularity again recently. The homes tend to have a lot of interior wood, including built-in seating and shelving. On the outside, you'll often find low-pitched roofs with exposed rafters and square-columned porches.
Cape Cod
Another design that traces its roots back centuries, Cape Cod homes tend to be on the smaller side but can be added to on both the side and back. You can identify them by their steep roofline and wood siding. They also tend to have multi-pane windows and hardwood floors.
Country
As the name would indicate, these homes tend to have rural origins. An immediately obvious feature of a country-style home is a large, sometimes wraparound porch. The roofs tend to be pitched and sloped with windowed dormers. Inside, the rooms are often large and spacious. The centerpiece is generally a spacious kitchen, centered around a large island.
These are just a few of the styles of home you can choose from. If you're looking to build a custom home in the Greater Corvalis, Or region, WL Construction has got you covered. If you don't have an exact design in mind, we'll help you create one and give you an estimate beforehand! Call 541-738-2602 today for a free consultation!